Everyone is familiar with how corporate events play out–attendees squeeze into stuffy business attire equally as tight as the conversations they are being forced into about the culture of their business, leaving everyone doing their absolute best to enjoy a day of technically not working.  Aside from the change routine, there are few things particularly enjoyable about having to attend the typically corporate event.  However, one rising company is actively seeking to change these perceptions with their new line of summer corporate events, sure to captivate and create memories for all attendees.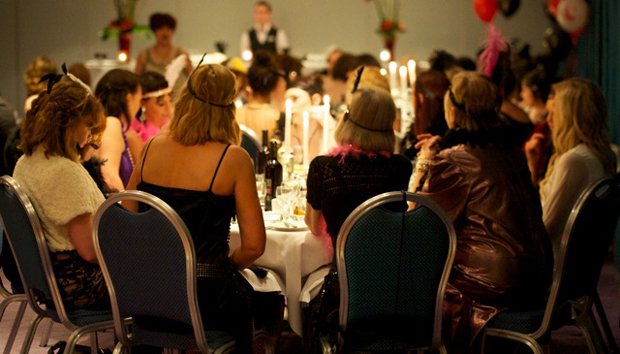 Founded by actor Mark Hayden, England's own Murder Mystery Events is a group of professional actors, many of whom have appeared before on stage or in film, working alongside experienced script workers.  This combination of talented workers has proved themselves capable of  near-perfection, helping the company earn an unheard-of 97% approval rating on the customer feedback system, Feefo.  So far, Murder Mystery Events has changed the game for hen and stag nights, as well as Christmas and birthday parties–however, they are now seeking to make their mark on the corporate world.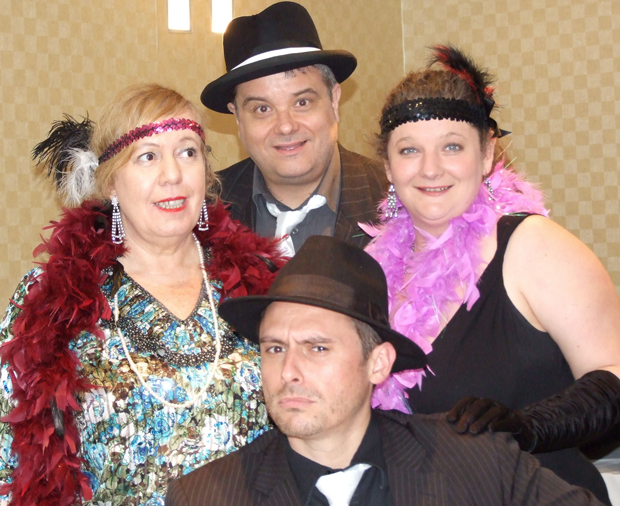 "Who did it? A Murder in the Sun!" is the premiere line of outdoor Murder Mystery Corporate Events, breathing fresh air into the concept of business events.  With a variety of available performance options, such as "Downtown Abbey" or "Sherlock Holmes," as well as writers always ready to get to work on a script set around your business or industry–for example, a murder at a hospital or hotel–these private shows may ultimately be either a role-play starring the guests and facilitated by one or two actors, or an interactive dinner theatre, performed by three or more professional actors.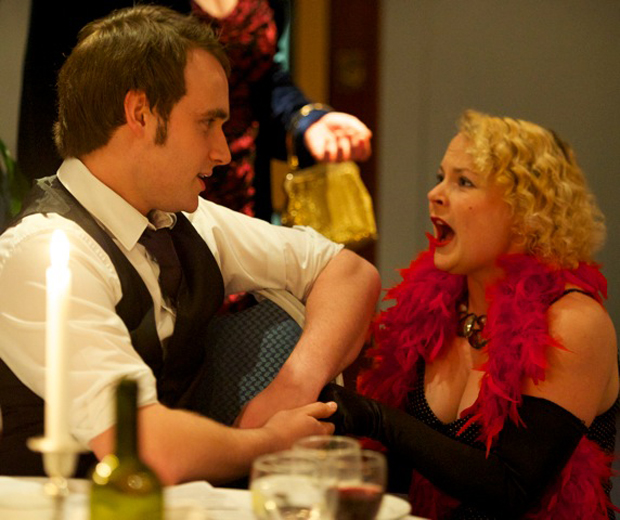 Even better, when booked as a package, the Murder Mystery Corporate Events team handles the stress of finding and booking a venue, using their connections to four and five-star hotels, pubs, and more!  In London, alone, past locations include the Grange, the Sherlock Holmes, and the Guoman Hotel.  Additionally, Murder Mystery Events offers their services in coordinating arrangements, not only for the dinner party, but for entire conferences, if applicable.  All is handled and charged at a per-person fixed rate, including venue costs, a welcome drink, a three-course meal, and a disco after party.
Not only do these events undertake the daunting task of keeping attendees entertained throughout the event, but they also act to teach valuable office skills and habits.  The skill most easily acquired through the "Who did it? A Murder in the Sun!" corporate events line is that of teamwork; with attendees working together to solve mystery and ultimately win the game, as well as a prize, attendees are forced to use their personal strengths and voice their opinions to benefit the group, as whole.  Additionally, these tasks force employees to flex their observational and data-gathering skills and techniques, in addition to forcing them to become comfortable speaking up and asking questions. Upon request, script writers are even able to tailor scripts to target specific areas, such as presentational skills.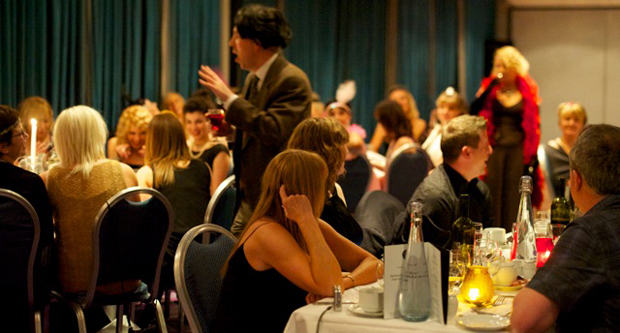 From the sheer novelty of the Corporate Murder Mystery Event concept to the ease of event planning, "Who did it? A Murder in the Sun!" is the obvious choice for a new and exciting corporate training session or conference. With an assortment of the best actors, writers, and event planners, it is easy for clients to personalise each event, from the venue arrangements down to the script.  A Murder Mystery Event is an innovative, effective approach to breaking the ice and instilling employees with necessary skills, without attendees ever remembering that they are technically at work.