In this series at great inspire you are going to see Miniature Displays of Contemporary Urban Buildings by Joshua Smith. Joshua smith is a miniaturist and former stencil artist based in South Australia. He constructs tiny, intricate worlds for a living.
Smith works on a scale of 1:20 and his pieces are full of details that look tiny even on a scale of 1:1. He primarily uses MDF, cardboard and plastic for the framing and base. Layers of paint and chalk pastels give the architecture its realistic feel prior to wiring and lighting.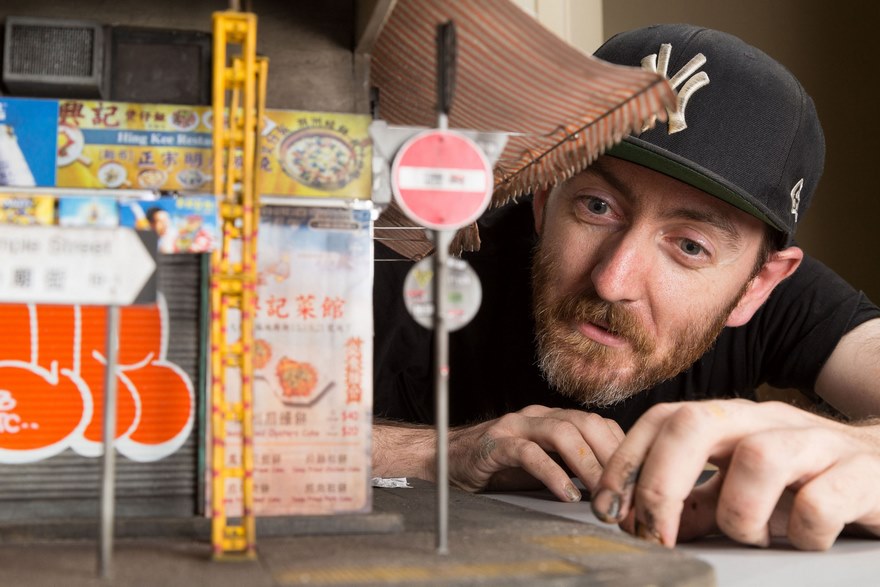 He builds in-depth works that capture the layered existences of urban environments in cities such as Hong Kong, Sydney, and Los Angeles. His miniature buildings showcase the details and detritus left by the diverse population of each city, bringing in elements of the city's workers, inhabitants, and street artists. These marks can be seen through heavily graffiti exteriors and thoughtful additions like a small table on the roof of one building with takeout food from the tiny Chinese restaurant below.
Smith has been working on this series for the last two years, after stints as both a stencil artist and gallerist. Using several reference photos from a building's actual site, he utilizes MDF, cardboard, and plastic to create the base of the work, and chooses paint and chalk pastels for the exterior's details.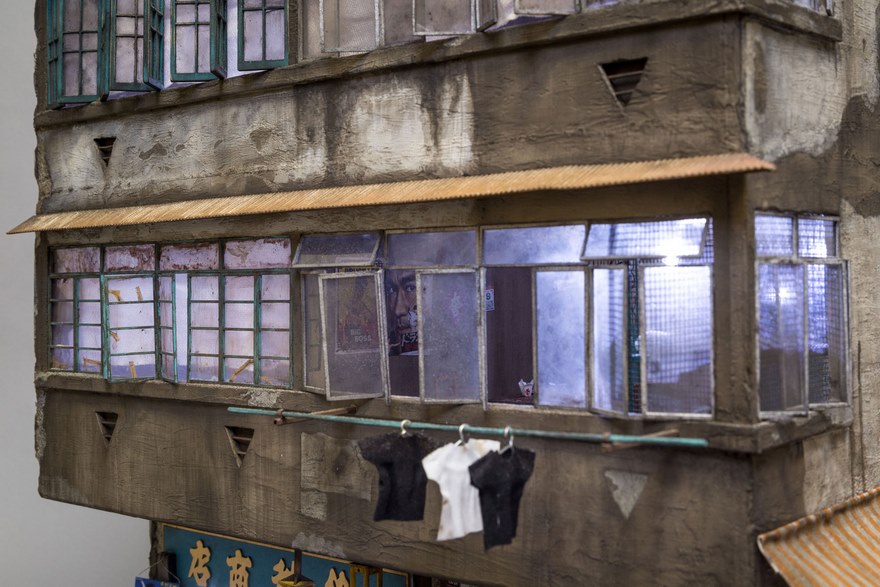 Using finely carved cardboard, medium-density fibreboard and paint, he manages to emulate every minute aspect of a rough, big city landscape. Rust, graffiti, tiny advertisements, and other touches are perfectly placed and look realistic. Smith's newest four-story work took him three months to complete, often working 8-16 hours a day.
"I want viewers to be fooled, if I take a photo of the completed work in sunlight, to think it is the real thing," Smith told ArchDaily. He has also produced models of more modest buildings, garbage dumpsters, and shops that fall under a running theme of urban darkness. I hope you like it.