A custom designed wardrobe addresses specific, personal organizational needs within the limits of a space. Using well designed storage spaces and accessories with cutting-edge technology, people can combine a variety of innovative solutions to meet their storage goals. Whereas in the past a closet was just for out of sight/out of mind storage, they're now a stylish and personalised continuation of the bedroom. A well designed wardrobe looks great with wood doors and finishes that match existing decor, and or with glass doors to show off the personal home boutique. Designing a wardrobe requires personal planning and also consultation with design professionals who have years of experience. A design professional should be able to negotiate easily through all aspects of wardrobe design, build and installation.
Personal planning begins with assessing the storage requirements for the space and how those needs can be met. Also consider how many people will be using the wardrobe, their age (children have different requirements than seniors with limited mobility), and the lifestyle of the wardrobe user. Efficiency, accessibility and aesthetics are all very different priorities, especially for a wardrobe space that may be shared between two people. Harmony in a wardrobe translates into harmony in a relationship, so everyone who will be using the wardrobe should be involved in all aspects of planning and design.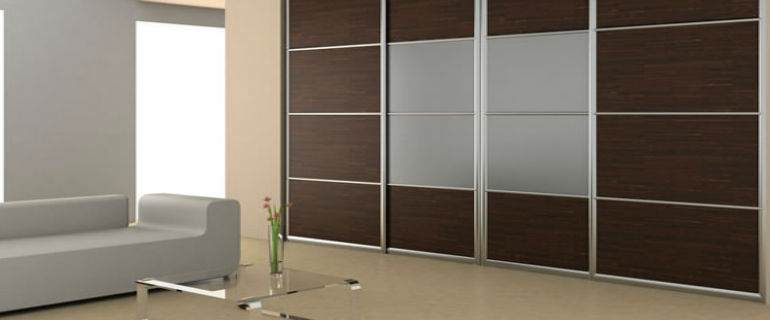 There are some basic questions that start the ball rolling when selecting features of a custom wardrobe. Where will laundry and dry cleaning go? Is there more jumpers, trousers or dresses? Will they be flat-stored or hung? Do a lot of accessories require small item storage? Is allergy prevention something to consider? Will some items be stored in another room? Understand these points to consider when designing a wardrobe are just the tip of the iceberg. Custom wardrobes are well constructed with high-quality materials, so they will endure years of use and should meet storage needs both now and and in the future. A wardrobe design professional will provide guidance in selecting storage solutions but it's important to have a clear idea of what the needs of the wardrobe will be before initial consultation.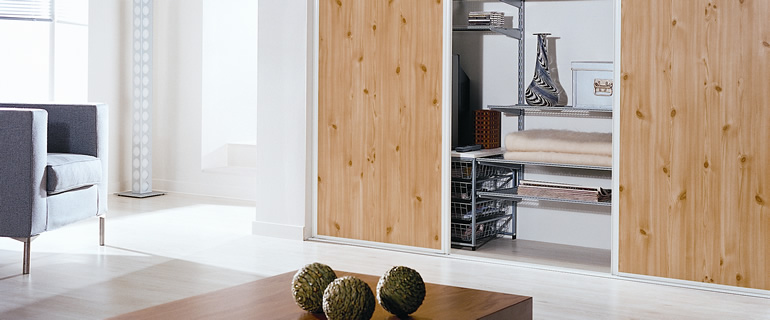 One way of getting an idea of the best design for the space is to empty out the current wardrobe and take the opportunity to sort through items and eliminate any that no longer belong in that room or are simply unwanted. Consider donating unused or poor fitting clothing still in good condition, throw away anything in poor condition. Assess the remaining and prioritise what needs to remain in the wardrobe and what the focal point of your wardrobe will be. Consider how to access items like ties, shoes, handbags and jewelry in addition to clothing.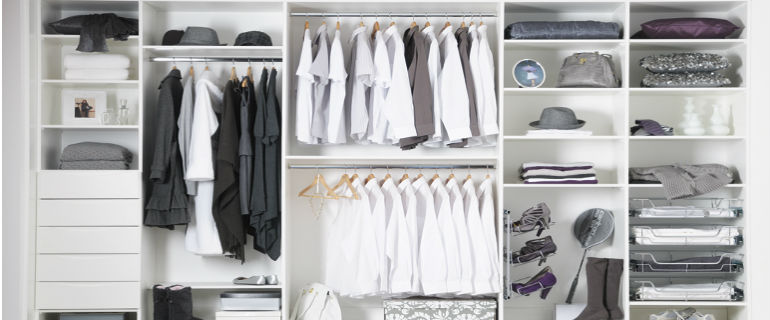 The styling and finishes of the wardrobe should fit in with current decor, or may inspire a room-wide remodel to update older style. A custom designed wardrobe can be the ideal finishing touch to a recently remodeled home. There are considerable style options available from SKON Design, from light and dark woods to an assortment of bold colour glass. Consider everything from minimalist structuring to custom wood interiors and installed accessories then reflect on budget and space and the advice of a wardrobe design specialist to make final design choices.
Wardrobes are no longer simply about putting clutter out of sight to get it out of mind, now a wardrobe can be an attractive focal point of any room. They are also a highly personalised home improvement, meant to be customised for utility and seamless lifestyle integration as well as personal style.