Whether you are an event planner by day, or you have been tasked with organising an event as a one off – we know it can be tricky to remember everything on your list! But if you follow these tips, your event is sure to be a success!
Keep reading to find out how to organise a successful event!
What's The Event For?
Firstly, what is your event in aid of? Is it for charity? A networking event amongst businesses, or is it a party for a family member or friend? Making sure you have this in mind will help you to start your event planning journey. With different events there may be a few different things to remember, for example your networking event may need to be a tad more formal than your nieces 4th birthday party!
Find A Venue
Once you have established the cause of your event, you will then need to find a venue and make sure they are available for the dates you have in mind. Only then can you set the final date for the event and start inviting your guests!
You will have to keep a few things in mind when it comes to choosing the perfect venue, is it large enough for any activities that you might have planned for the event? It's always good practice to visit prospective venues before coming to a final agreement on the price, date, etc. this will ensure you have thought things through before committing to anything.
Set A Theme
Whilst not every event needs a theme, sometimes it is a good idea. Especially if you are organising an event in aid of charity. Whether it is a black tie event, a fancy dress theme or even superhero theme, the possibilities are endless! Incorporating a theme into your event can add something a bit different to your event and ensure it will remain a success and will be memorable to your guests.
Catering
Once you have finalized the guest list for the event and you are aware of how many people will be attending, you will have to think about catering, this includes the food and drink that will be on offer to your guests. Whilst everyone loves a free bar, it's not always financially viable, or relevant to the event you are throwing.
A finger buffet is a great way to easily cater for a variety of dietary needs, and it's also a great way to ensure that your guests enjoy the food and drink you are supplying. One thing that is always a great success when it comes to events is a sweet table! It's bound to be a real hit with your guests, whether young or old, providing a fun alternative to your normal buffet.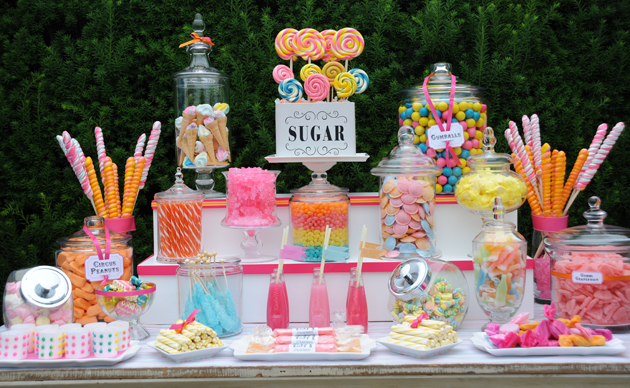 Communication
So you have planned meticulously and your invitations have been sent out, but have you received your RSVP's? And have you managed to confirm everything with the people attending?
Maintaining communication between all parties involved in the orgnaisation of your event will be your final step in ensuring everything you have meticulously planned will turn out to be a success!
Article supplied by Retro Sweet.