For those wondering how to choose the best wedding photographer based around Hertfordshire, there are a number of things to keep in mind.
1. Is this an Asian wedding, or a conventional Western wedding?
When asking how to choose the best wedding photographer, it is imperative to think about just what kind of event the ceremony is going to be. If the ceremony is of the traditional western variety, it would make sense to choose a traditional western photographer. But Indian and Islamic weddings often have an entirely different way about them. Sometimes an Indian wedding will last for weeks, and have guests in excess of 1000 people. Furthermore, there are certain cultural exigencies which differ in matrimonial environments, and should be taken into account. Sometimes the actual wedding ceremony is closed and intimate, whereas the reception is downright extravagant. There's really no limit to the variety in an Asian wedding, as opposed to traditional western motifs, so when asking how to choose the best wedding photographer, be sure to take this item into account.
2. Flexibility
Really, a wedding photographer has got to be flexible. He or she or they must be able to roll with the punches and still deliver outstanding photos. Think about it for a minute. Sure, perhaps the posed photos are what is desired; but will there be proper time to capture them? Sometimes the sound system goes on the fritz right as the ceremony is starting; sometimes one of the groomsmen has a little boy in the audience who ate a toad and decides to expurgate all over the place; sometimes the curry isn't done right, or one side of the family can't stand the DJ's choices–the point is, there are no limit to the hypothetical mishaps that can and will occur at any wedding. So when choosing a photographer, it is incumbent to find one who is able to provide quality photography in a vibrant, changing atmosphere. Especially in Asian weddings, where the party can get wild and capturing the insanity of it is a really big part of the photographer's job.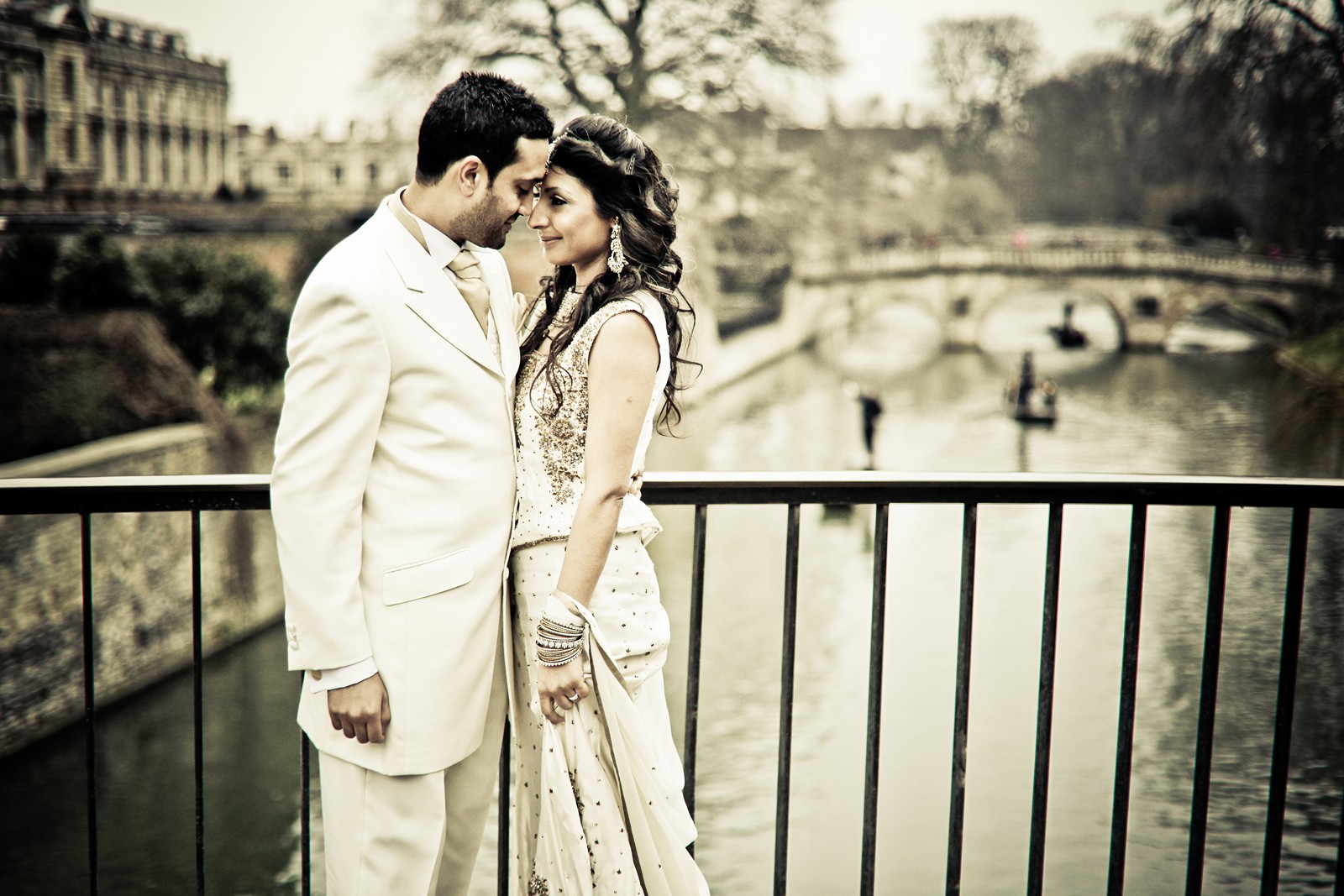 3. Versatility in Tradition
Whether Hindu, Muslim, Indian, or Sikh, expect a wedding photographer with a specialisation in Asian weddings to know the varying cultural differences and to capture the necessary moments of each.
4. Videography
It is 2015 as of this writing. Smartphones have zero IQ, but the ability to capture video, audio, and pictures from your hand or pocket. Oftentimes those smartphones also have video capturing technology far in excess of many professional cameras. So if guests and participants can capture video as the wedding progresses, is there any reason to hire a photographer who doesn't have videography chops as well? Get a wedding photographer that can not only capture the still-moments of that special day, but can get some cogent video as well. Sometimes no matter how skilled the photographer, certain moments simply require video.
5. Experience
When deciding how to choose the best wedding photographer, points one through four can be summed up in the single word headlining this point: experience. An experienced Asian wedding photographer will have over 100 weddings under his or her belt, and can actually help with the overall event, as sometimes said photographer has better experience in matrimonial endeavours than even the most ardent wedding planner.
The Event Guru is an Asian wedding photography service, based in Hertfordshire, that specialises in Asian weddings, but has captured a myriad variety of matrimonial services. With over 300 weddings under the belt of The Event Guru in photos, and over 280 in video, The Event Guru will deliver.